Going to Hawaii with my best friend Amy was a dream. I wanted to find the perfect pearl bracelets for my collection. The color had to be perfect, and I wanted to see what was in stock.
Landing in Hawaii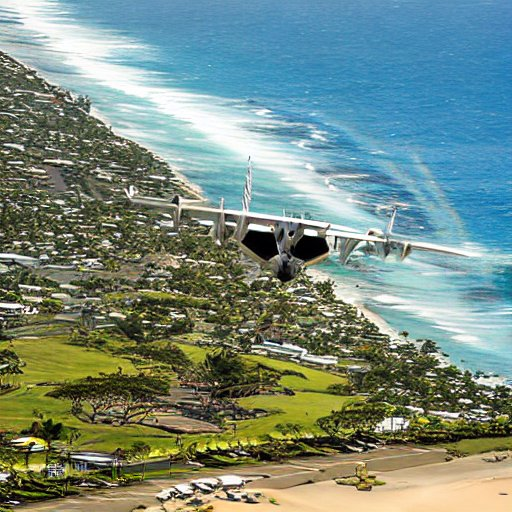 Amy and I were landing hard on the island of Oahu. The greenery was beautiful and the colors incredibly vibrant. I noticed that the air seemed cleaner than I had ever experienced in the past.
The price to get to Hawaii, was higher than almost anywhere else I went. Amy and I went to join our tour guide to sort out what the trip would look like.
The guide took us to a small beach market. This was where we would find the right item for my collection. I wanted to offer anyone at Lucy Nash a fun and beautiful piece.
So many freshwater pearl bracelets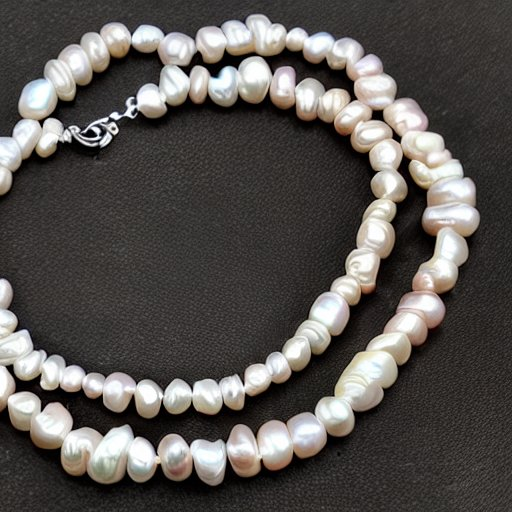 The hustle and bustle of the crowd was a bit unexpected. I thought we might find a few pieces of jewelry for a decent price, but the selection was impressive.
I didn't know which order to go in when looking for a good piece. The price of each item was widely different.
Amy found a bracelet she thought she liked, but it wasn't of the highest quality. The colors were unmatched and the pearls were somewhat ugly.
Pearls for any occasion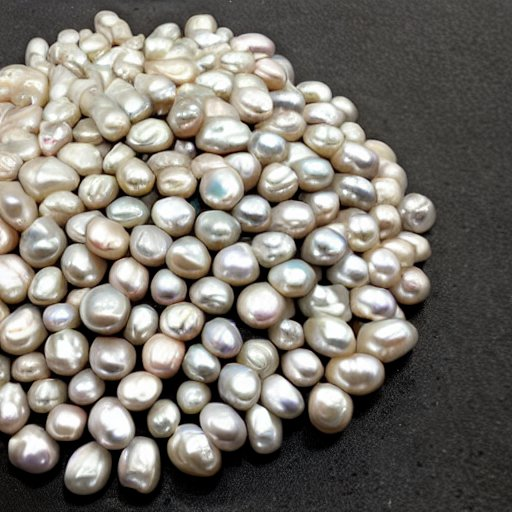 The sheer selection of different pearls was overwhelming to anyone. They had anything you could possibly want in stock. I perused the pearls in front of me to find the one that perfectly symbolized our trip.
I saw a small, elderly woman who was working to sort through the bracelets she offered. I checked the price of what she had and loved what she had to offer.
The pearls were absolutely gorgeous. Where others may have used string or rope, this woman used beautiful sterling silver to hold the pearls together.
I asked what kind of pearls she had. She said her goal was to offer freshwater pearl bracelets at an affordable price.
The Amy Pearl Bracelet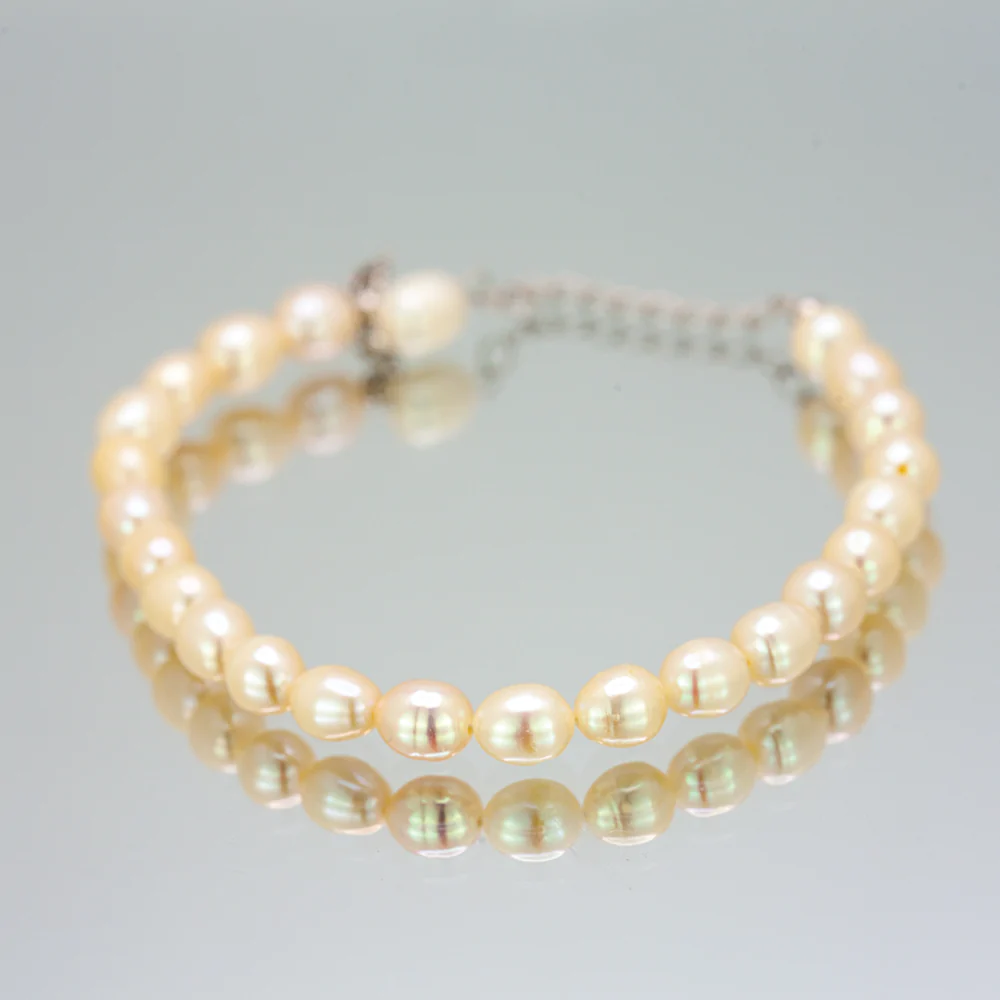 Amy and I went through this woman's selection. I thought that together we could pick matching bracelets that would show our friendship and taste.
My travel partner was a little more difficult to please than I, and a bit more price conscious. We finally found the right piece at the right price.
Amy and I found the ultimate freshwater pearl bracelet for our trip. Together we each purchased one that looked the same.
With these bracelets, however, each bracelet is somewhat unique. Each one has slightly different pearls, so it really shows off the individuality each person has to offer.
Get the Freshwater Pearls at Lucy Nash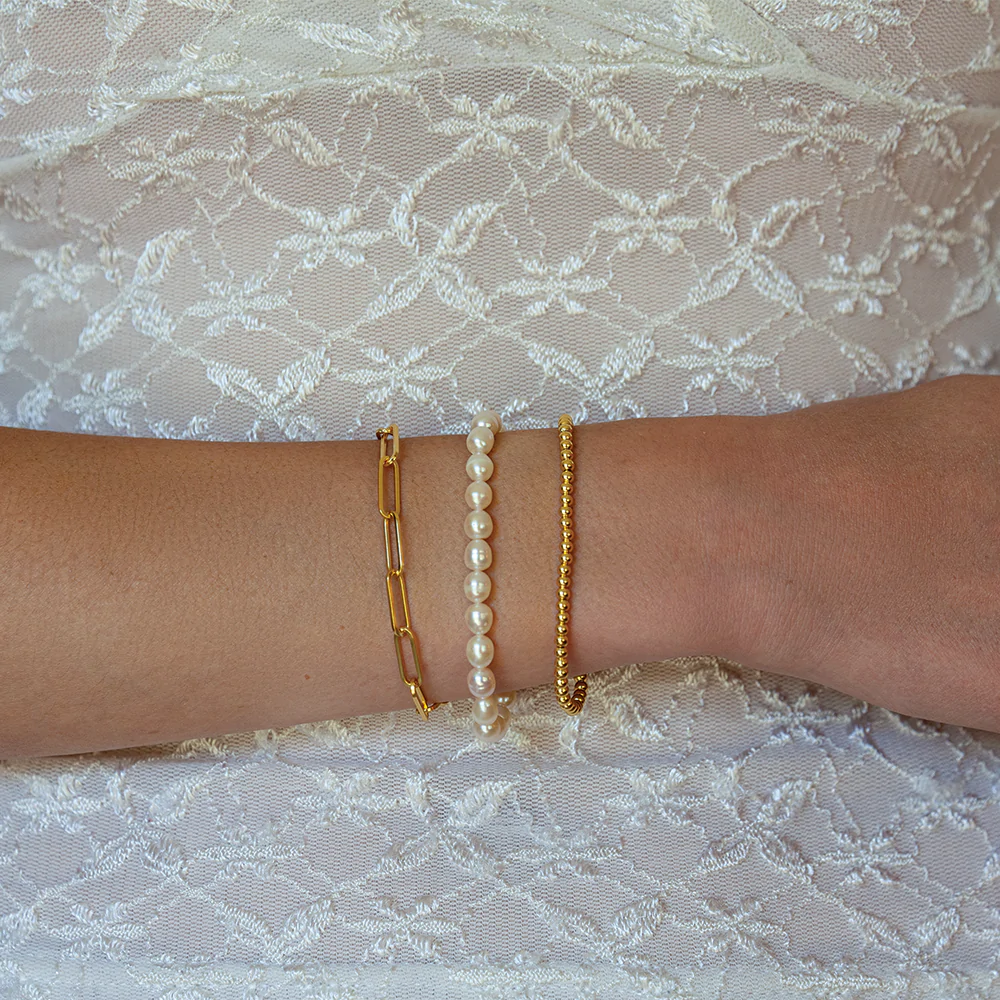 The Amy Freshwater Pearl Bracelet is the perfect accessory for any outfit.
These bracelets are unique because each one has a different pearl selection. This makes every bracelet special and individualized just for you.
The 925 sterling silver gives the bracelet a high quality and luxurious look that will make you feel beautiful wearing it.
Purchase your very own Amy Freshwater Pearl Bracelet today!