Table of Contents
Different Types of Beaded Bracelets
You're likely here because you're looking for the perfect beaded bracelets to add to your wardrobe and you're not sure where to start. Not to worry! Welcome to the ultimate guide on beaded bracelets.
There are a few different styles of beaded bracelets we are going to be focusing on today--Bracelets made of:
Metal Beads

Seed Beads

Crystal Beads
As we look at these different categories
The Metal Bead Bracelet
Metal Bead bracelets have risen in popularity due to their classic look and their ability to match virtually any outfit. They can be dressed up or dressed down and are great pieces you can wear daily.
The most common types or metal tones are gold and silver. Sizes of the metal beads can vary but circular balls between 2-4mm in size have become quite popular.
Due to their classic look, they also serve as great gifts. If you are a guy in search of bracelets for women, because you want to find the perfect piece for your girlfriend or wife, a nice gold or silver beaded bracelet would be a great option to select.
As you go through your list of things to evaluate, ensure you take the time to evaluate the time of metal its made out of. It can be tempting to "add to cart" immediately and pull the trigger without digging into the details but you want to make sure the quality of the bracelet before you choose to make sure it is good so that it won't irritate your lady's skin. The last thing you want is to see the shine on your girlfriend's face when you present her with a new, beautiful bracelet you are sure will be one of her favorites for it be turned or for it to tarnish only a few months later.
The Seed Bead Bracelet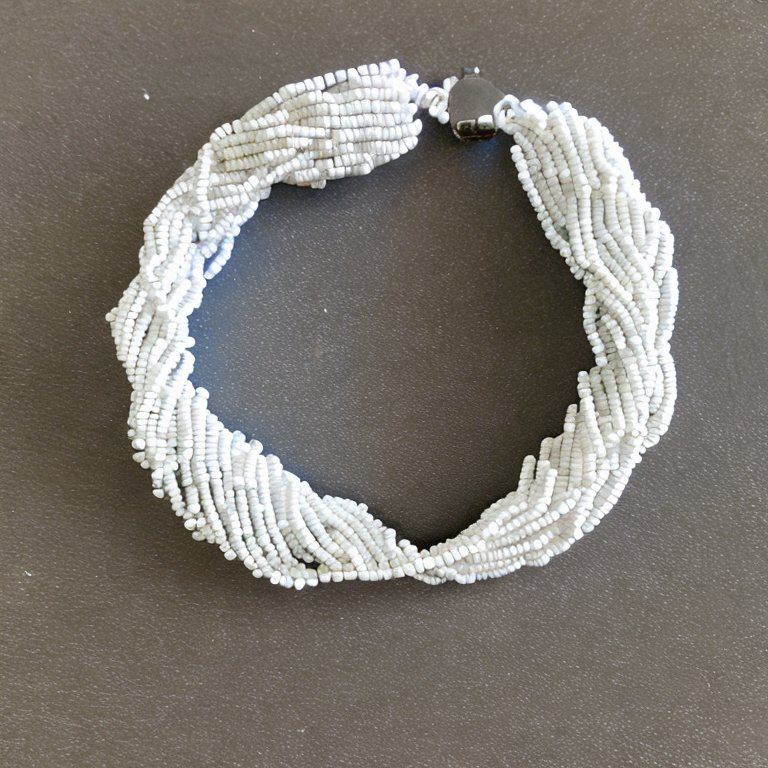 Seed bread bracelets are always a fun choice and there are so many options out there that can help you feel ready for any occasion. You can pick a single strand of seed beads for a more understated look or you can choose a multi-strand jewelry piece that will help you create a unique and bolder look.
Depending on where you shop, you're likely going to be able to find something that fits in the price range you can afford. Since the varieties out there are so vast, you'll definitely be able to discover something that is to your liking.
Before adding your piece to cart and purchasing, make sure you check to see how much the piece weighs or if you're there in store, try on the jewelry to see how it feels. multi-stranded pieces can get really heavy. Wearing the bracelet for 30 seconds might completely fine but imagine wearing it for 8 hours plus. It can feel as if the weight multiplies over time. Try to find something comfortable at a nice weight.
Also be sure to check customer reviews. Make sure that there aren't any or a lot of reports of the strands being fragile and breaking. The last thing you'll want is one of those strands breaking on you--It can be quite embarrassing.
The Crystal Bead Bracelet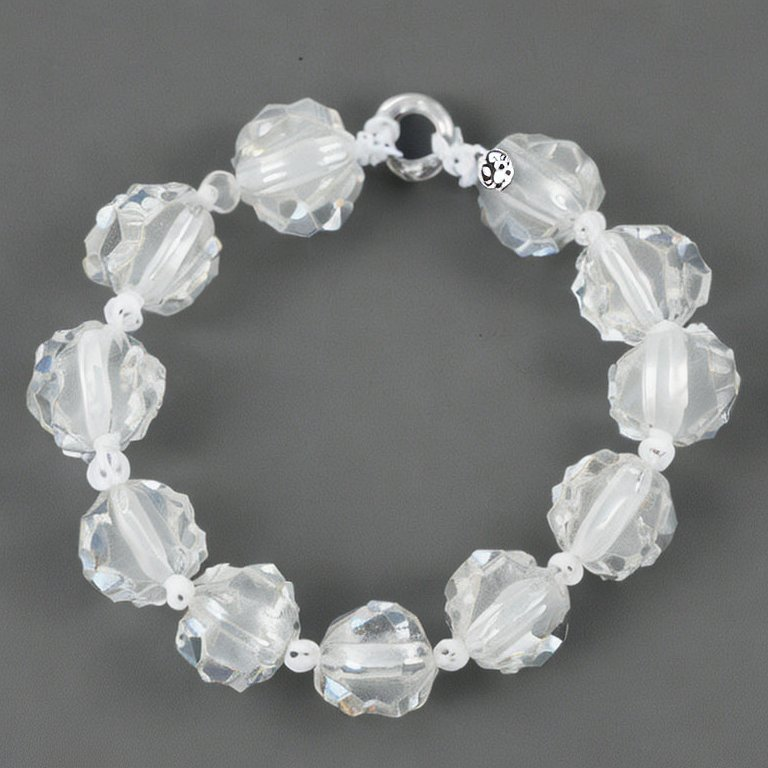 Crystal bead bracelets are really popular amongst women ages 50+. Honestly, I think they look great on women of all ages. Ever since I was little, I always loved playing around with my mom's boutique's costume jewelry which included stretchy crystal bead bracelets.
They can help create a bold look and there are so many different stone type to choose from. Feel free to play with different sizes, colors and textures to bring a fun vibe to your look. Different stone types can also hold different meaning, and this may be something you want to take into consideration when picking your piece.
Stretchy Beaded Bracelets
When it comes to bead bracelets, it's very common for the beads to be held together using an elastic band of some sort. There are definitely pros and cons when it comes to this type.
The pros include that stretch bracelets will likely be at a lower price point since the elastic material is cheaper to procure than other metal bases. If you are wanting to avoid stores that offer expensive stock and to stay within your desired price range, then finding stores that sell stretch bracelets might be a good option. Quick tip: Always check to see if there are discount codes that you can use. Many boutiques will offer a 10% off code just for inputting your email or there may already be a coupon applied during busy seasons such as during the holidays.
They are also much easier to get on an off than bracelets that utilize a clasp closure. If the bracelet you select is chunkier and more of statement piece you don't want to wear everyday, taking the bracelet on and off can be quite annoying, especially if you don't have anybody to help you get it on and off.
It is especially annoying if you want to wear multiple clasp-closure bracelets together. Stretch bracelets make it easy to stack since you can get all of them on and off within a few seconds.
There are some cons that come with stretch bracelets unfortunately.
Stretch bracelets can fall into the adjustable bracelet category and the same bracelet can fit different wrist sizes but they aren't one size fits all. If you have a bigger wrist, the bracelet might still fit you but it might be too tight to be comfortable. On the other hand, if you have a small wrist, the bracelet can also still be to big.
Lastly, the quality of stretch bracelets might not be the best.
Beaded Bracelets for Men vs. Women's Beaded Bracelet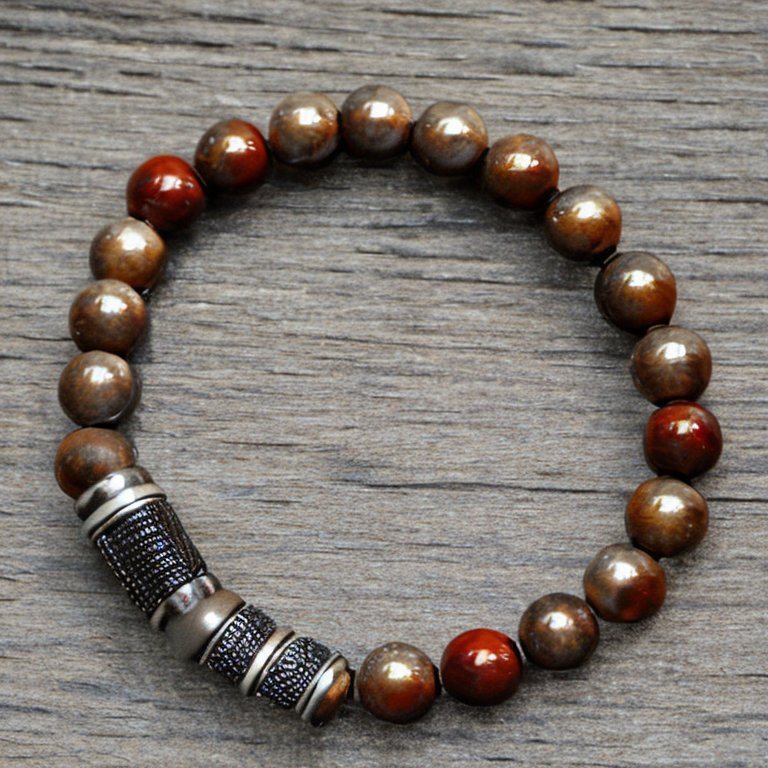 Not only are beaded bracelets becoming really popular amongst women but they are also rising in commonality in men's fashion.
Men's bracelets typically are more limited in color and are usually more neutral as seen in the picture above. They also can be fashioned with some sort of hardware, although it's more common for the hardware to use black accents so the appearance is a bit more dull where it is common for women's jewelry to have more shine. The styles carried will vary by seller and each seller will have pieces in different price ranges, so be sure to do research before you're ready to pull the trigger.