Table of Contents
General Thoughts About Heart Necklaces
Heart shaped jewelry has proven to be timeless as it has been made and worn for many centuries. There's something to be said for a symbol that can last centuries and is globally recognized. It's a classic symbol of love and forever that transcends cultures, languages, and many other barriers.
Heart shaped jewelry arose during the Middle Ages and since then, it's become very popular. People wear hearts on necklaces, bracelets, rings, anklets, earrings, etc.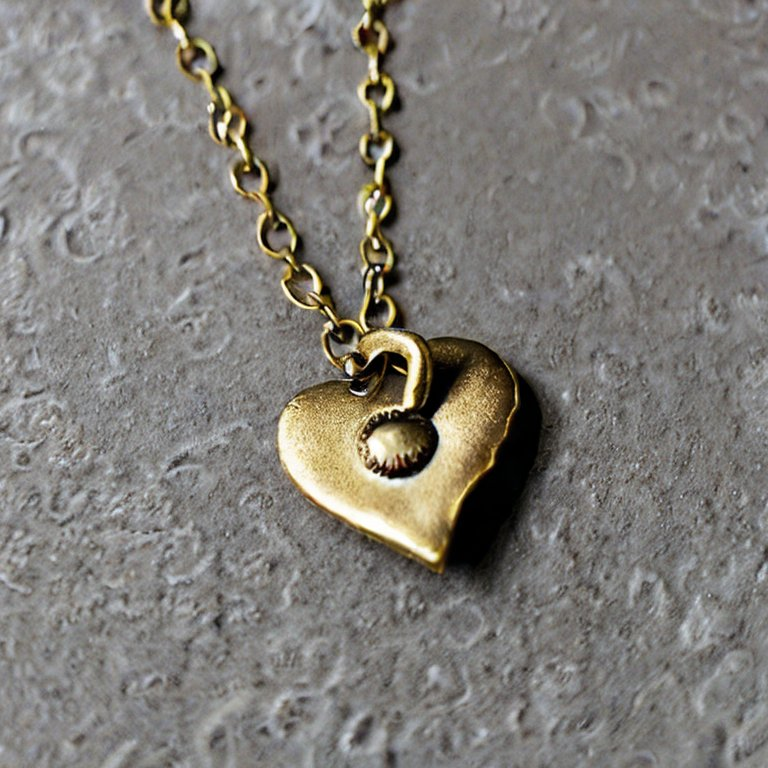 Amongst other fancy shapes such as princess, marquise and emerald cut diamonds, heart-shaped diamonds and engagement rings have also risen to prominence in recent years.
Heart jewelry isn't going anywhere, so it's not a bad idea to invest in pieces to add to your collection or to give to a daughter, wife family member, or girlfriend.
Today, we will be focusing on heart necklaces and what to think about when shopping for the perfect necklace as a gift.
Why You Should Consider Heart Necklaces when Looking for the Perfect Gift for Your Girlfriend
As I mentioned above, heart jewelry is timeless and classic. It can go with any outfit and can be worn for any occasion whether it be to work or to a gala.
Not only is it a fashion statement, it also can hold a lot of meaning.
It is a sure way to ensure the person you are gifting the piece to will know that they are special in your life. You can't go wrong with any style of jewelry but a heart necklace will send a very clear message.
It is also a "safe" gift option, because your girlfriend will definitely love it! I always hesitate to use the word "safe" because it usually insinuates "boring," but I promise, if you present a heart necklace to any girl or woman in your life, they will be very excited.
For other considerations, read up on what to do when shopping for jewelry for your girlfriend here.
Necklace Material Comparison
Heart necklaces can be made from various metals and can sometimes contain other details like gem stones. Some of the metals that are typically used in heart jewelry include gold, sterling silver, and plated brass.
High-end jewelry that comes at a higher price point will typically be made of gold (either yellow, white or rose gold, or all three together for a beautiful multi or tri tone look) and sometimes sterling silver. There are also sterling silver options that come at an affordable price.
A lot of fashion store will have brass options at a much lower price point as well. The brass is typically plated with either gold or silver.
When it comes to picking the right piece for you or your loved one. You'll need to find the right balance in terms of the quality and cost.
In my opinion, a simple metal tone necklace is the most classic and versatile and it can be worn daily. However, if you prefer something with a multi color look, a crystal or gem stone heart pendant or metal heart pendant with a gem accent might be the way to go.
There are countless options out there. There are crystals in every color imaginable--red, pink, green, blue, purple, brown.
For a variety of reasons, you might also want a more precious accent such as pearl, ruby, garnet, emerald, amethyst, sapphire, citrine, opal, etc. Selecting a stone that reflects a birthstone is always a nice way to personalize the piece and will show that you put some extra thought into the gift.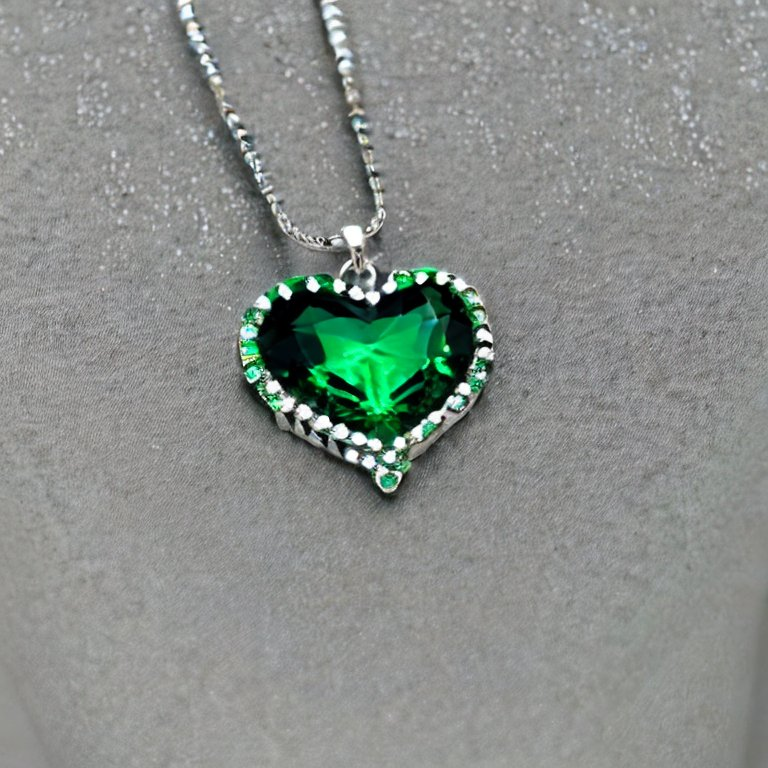 When trying to find a heart necklace for girlfriend, I would recommend finding a piece that uses higher quality materials such as gold, silver or plated silver. The necklace won't tarnish and can last forever if taken care of.
The Sterling Silver Heart Necklace
Sterling silver necklaces are a great addition to any closet. The Lucy Nash Love Necklace pictured above is a great price and is perfect to give any family member or significant other to show them how special they are.
Jewelry Shopping During the Holidays
With the holidays, the stress of shopping whether it be in-store or online, can go through the roof. Here are some tips to make your life easier.
Make sure to check shipping times to ensure the store or site can ship you your items before the date you need them. You don't want to be that person stuck paying extra for next day or same day delivery and crossing your fingers that they arrive on time.
Be sure to check product reviews. With only a little over a week until Christmas, there is no time to find a replacement if the piece you buy isn't what you envisioned. Reviews are a great way to help a buyer select a beautiful product you know you'll love.