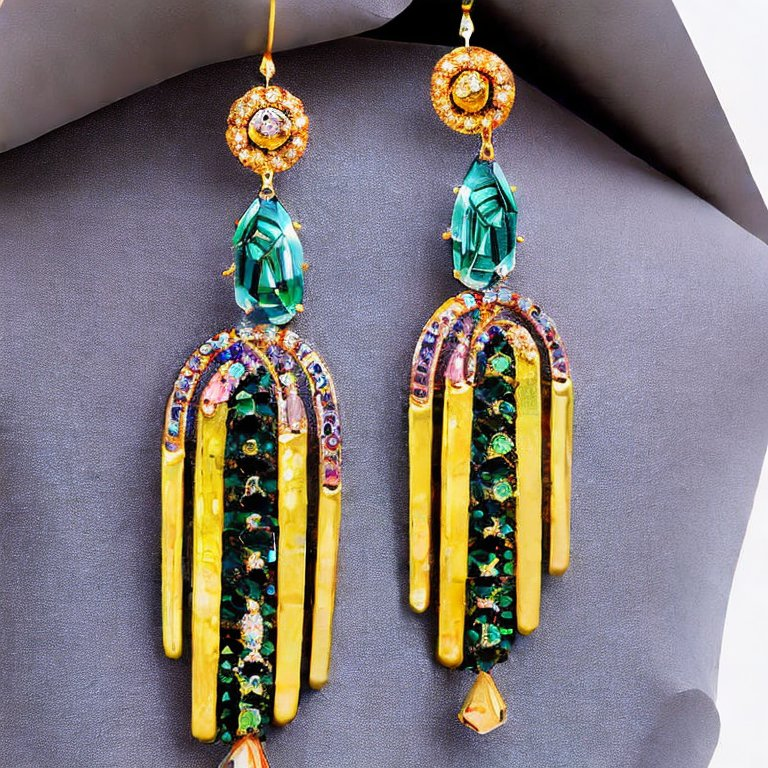 Introduction
When I was a kid, I LOVED playing with costume jewelry, especially the huge statement earrings or trendy jewelry my mom would have lying around. Unfortunately, the fun would only last for so long. After a few minutes, I'd end up with a seemingly allergic reaction on my ears that was very uncomfortable!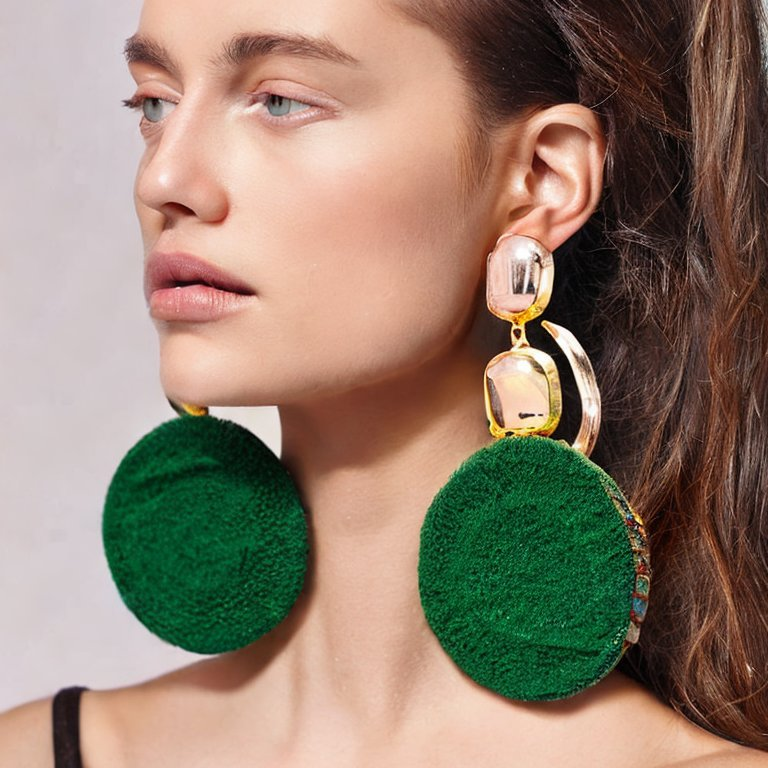 I learned very quickly that not all earrings were created equal. To this day, I have metal allergies and need to be cognizant of the type of jewelry that comes in contact with my skin, especially in a delicate area, such as my sensitive lobes.
I realized that there were many women out there like me and that I wasn't along in facing this issue! The reason you're probably here reading this article is because you may have experienced something similar.
Well, welcome to the club of earring sensitivity! And not to worry! There is still hope.
Causes of Earring Sensitivity
Allergic Reactions and Skin Irritation
A large percentage of women have a metal allergy or might experience allergic reactions when their sensitive skin or certain parts of their body, such as their sensitive ears come in contact with nickel, copper, brass, and lead to name a few.
Not everyone will have an allergic reaction to these metals but if you do notice that your ears do feel sensitive, it could potentially be caused by one of the common allergens above.
Nickel allergies are the most common in regards to the list above, and you'll frequently see "Nickel Free" plastered across packaging because of this. The good news is that because of how common this allergy is, a lot of manufacturers intentionally avoid nickel (but it's always important to do your research and double check that a piece is nickel free before purchasing).
Previous piercings
Another cause of skin irritation can be previous piercings you've had that may have caused damage to your ears. When getting your ears pierced previously, keloids may have formed.
You might be thinking, "What is a keloid?" They are itchy and raised scars that can form around the piercing that might makes ears sensitive.
Keloids are raised, red scars that can form around the piercing hole. These scars can be itchy and uncomfortable, and they can also make it difficult to wear earrings comfortably.
Regardless of the cause of the irritation, it's not fun to deal with and can really put a damper on your accessories game.
Types of Earrings for Sensitive Ears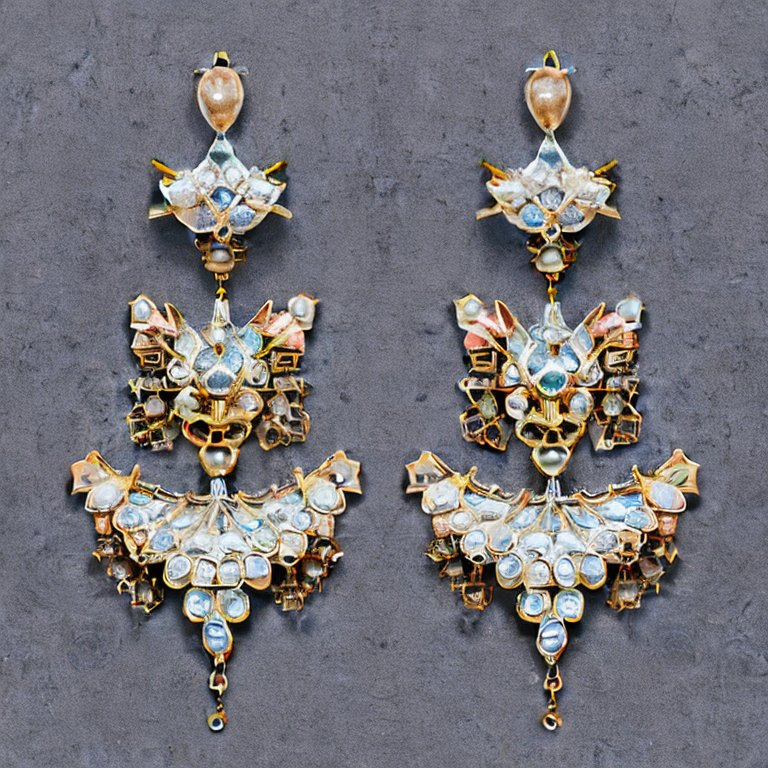 In combination with avoiding certain materials that might cause sensitive ears, you'll also want to keep in mind what materials are used in the best earrings for sensitive skin. Make sure you do your research and make sure you choose earrings with high quality materials before automatically adding to cart, and it can save you a headache and having your sensitive ears thanking you at the same time.
Hypoallergenic Earrings Metals
Sterling Silver
Lucy Nash Courtney Stud Earrings pictured above: https://lucynash.com/products/silver-moon-earring
Sterling silver earrings are very popular and even considered to be some of the best hypoallergenic earrings out there. They also have other great qualities like they are very durable and tarnish resistant.
Another benefit of sterling silver is that you can find some great quality and stylish earrings at a great price. They might not be as cheap as brass or other jewelry base materials but you can definitely find some affordable jewelry pieces that will fit your style and personality.
At Lucy Nash, we love 925 sterling silver and use it as the base metal for all of our jewelry.
Surgical Steel
Surgical steel is another metal that is safe for sensitive ears. These hypoallergenic earrings are fantastic for a lot of people but there are few considerations when choosing earrings made of surgical steel (or medical grade titanium which has some similar properties).
Since surgical steel is so hard, the designs out there are limited. You probably won't be able to find any jewelry pieces with intricate designs, like you would with sterling silver earrings.
Surgical steel is also a heavier than earrings made of other alloys. They could get a uncomfortable when wearing them for long periods of time.
Gold
Yellow gold earrings that are 14k or higher are great for sensitive skin as well.
Solid gold earrings or any type of fine jewelry pieces are going to be more costly and would not be the best earrings choice if you are looking for affordable earrings for sensitive ears.
Rose Gold
Rose gold very similarly to yellow gold is a great choice as well. Be sure to do your research and determine if you prefer the look of yellow gold or rose gold (which has a reddish tint).
Gold Vermeil
Gold vermeil earrings use a metal that has a sterling silver base metal and are thickly gold plated earrings. Earrings using this metal would be great earrings for sensitive ears.
B. Non-Metal Materials
Wood, Glass and Plastic
Wood, glass and plastic are great for those that have metal allergies and can't wear metals in their ears, generally speaking. Everyone's ears are a little bit different, so it's best to do a patch test prior to committing the earrings. Hopefully figuring out what works in advance will give you a little added security and will prevent you from getting red lobes.
Earring Styles for Sensitive Ears
Stud Earrings
Lucy Nash Adina Stud Earrings pictured above: https://lucynash.com/products/silver-cross-diamond-earring
Stud earrings are generally the best earrings for sensitive ears (preferably made of metals like sterling silver). Studs have a smaller surface area and don't make as much contact with the ear as hoop earrings do.
Studs sometimes can be seen as minimalistic but they can definitely be spiced up in different ways. A single earring can be worn solo on one ear, you can incorporate gemstone colors for an additional pop, or you might opt for some bling like you would find with a diamond studs.
Hoop Earrings
Lucy Nash Grace Hoop Earrings pictured above: https://lucynash.com/products/silver-and-cubic-zirconia-hoop-earrings
Hoop earrings can also be a decent choice for those looking for the best earrings for sensitive ears. A consideration you should be aware of is the size of the hoops--you will likely want to avoid larger hoops that could get snagged as you go about your day.
Huggies or a smaller hoops might be a better option if you do decide to go this route. Again, remember too avoid common allergens, such as nickel as we discussed above.
Conclusion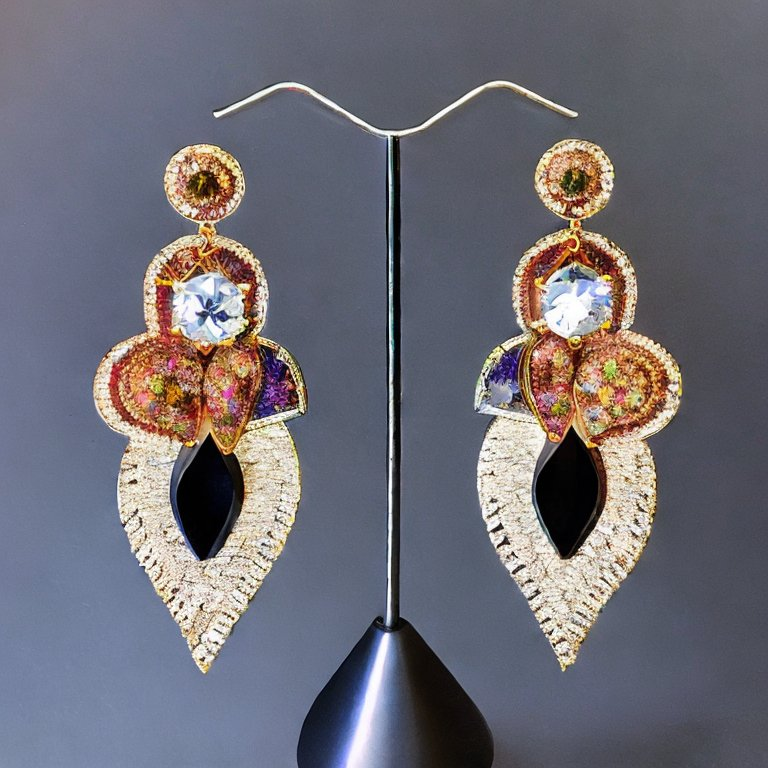 Don't let your sensitive ears hold you back! There are so many suitable options out there and you will definitely be able to find something you like that won't hurt your ears with a little bit of time and research.