When buying jewelry, especially today, it is important to keep price in mind. Cubic zirconia can be a great alternative to diamonds or other more expensive stones. You want your earring to shine beautifully, and when shopping, finding a collection that fits your needs can be difficult.
Here is everything you need to know about cubic zirconia cross stud earrings and what to take into account.
Why choose cubic zirconia?
The main reason is price. jewelry with cubic zirconia with a sterling silver or even plated white gold base is absolutely gorgeous. During your search, stores will offer cubic zirconia cross studs as an option. The details are important though.
Cubic zirconia can look gorgeous if done properly. A shop that caters to tasteful earrings is going to be the key. Don't get cubic zirconia cross stud earrings that are too big or gaudy.
What metal to pair?
The most elegant metal to choose when pairing with cubic zirconia cross stud earrings is sterling silver. Sterling silver offers great durability, corrosion resistance and is waterproof. When using sterling silver you can make sure that the cubic zirconia doesn't appear gaudy and remain elegant and understated.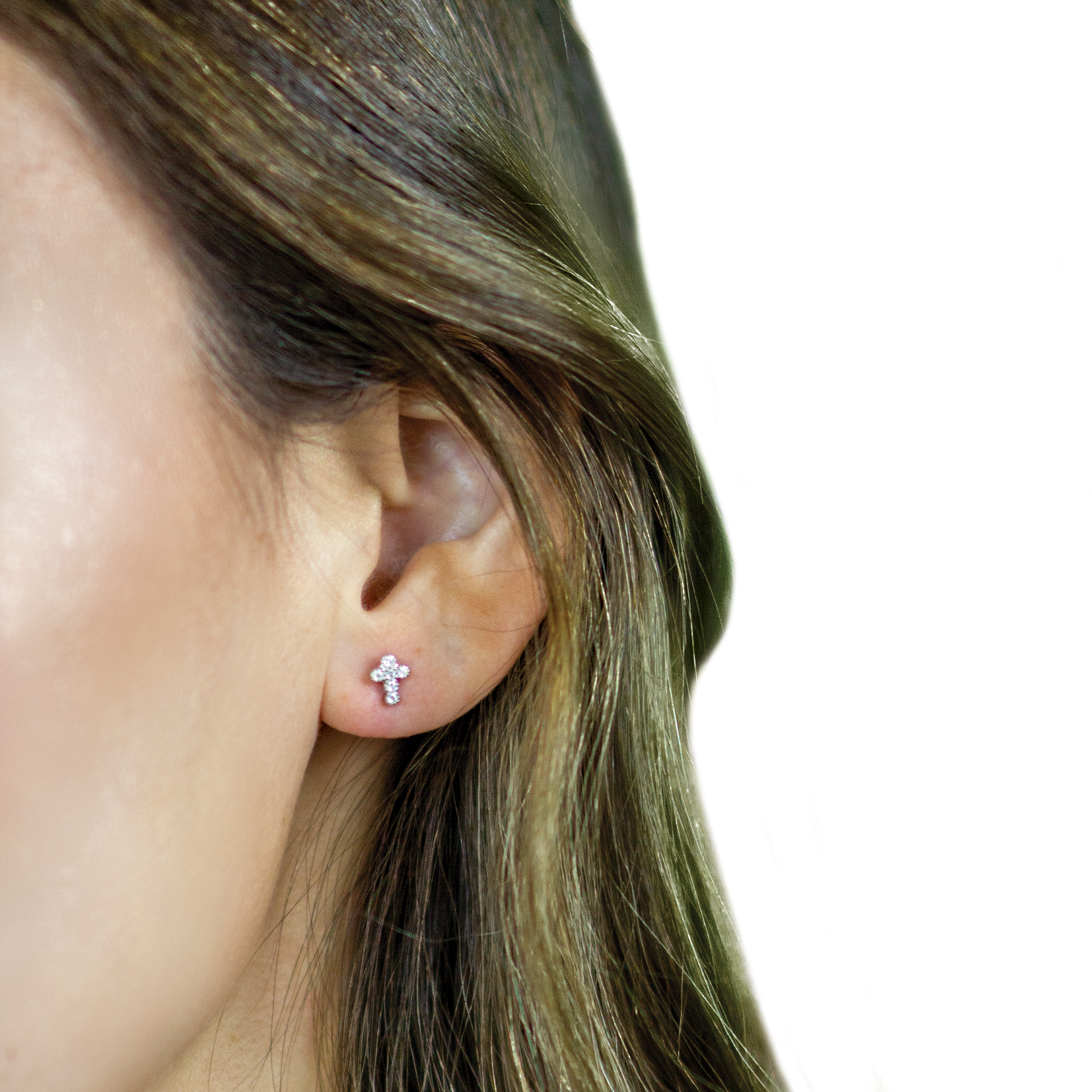 Finding the right store
The proper store for purchasing your sterling silver earrings can be a difficult find. You want a reliable, online jewelry store. You want someone you are confident will ship your jewelry and delivery will actually happen.
There are countless places to shop and jewelry can be a tough business. One thing to look out for is if the jewelry is actually brass, plated in a more expensive metal. This jewelry will wear out quickly and start to show the brass underneath.
Our personal favorite is Lucy Nash, because they are dedicated to connect you with the best possible sterling silver jewelry. Some sellers can be unreliable, but Lucy Nash is one of the best we've dealt with.