When you're shopping for cross stud earrings, there are a few things you need to take into consideration. First, of course, is the jewelry itself. You'll want to make sure that the earrings are made of high-quality materials that will stand up to wear and tear.
Additionally, you'll want to consider the price. Cross stud earrings can range in price from a few dollars to hundreds of dollars, so it's important to find something that fits both your style and your budget.
Finally, you'll want to think about the earrings' performance. Are they comfortable to wear? Do they stay in place throughout the day? Consider these factors before making your final decision.
Deciding on Durability
When you're looking for jewelry that will stand the test of time, it's important to pay attention to the materials used. For example, yellow gold is a popular choice for earrings because it doesn't rust or tarnish. However, it's also a soft metal, so it can scratch easily.
Silver is another popular option for earrings, and it's more durable than gold. However, sterling silver will tarnish over time, so you may need to have it replated periodically. If you're looking for an alternative to metal earrings, cross earrings are a great option.
They're made from a variety of materials, including wood, glass, and ceramic. Cross earrings are also available in a range of colors, so you can easily find a pair that matches your personal style.
Sterling Silver Cross Stud Earrings
Today, there are endless options when it comes to jewelry. Women can choose from dainty chains and delicate charm bracelets to bold statement pieces and chunky cocktail rings.
However, when it comes to everyday jewelry, few items are as classic and versatile as a pair of sterling silver stud earrings. Sterling silver is an incredibly durable metal, making it a great choice for those who want their jewelry to last. Silver is also a relatively affordable metal, making it a great option for those on a budget.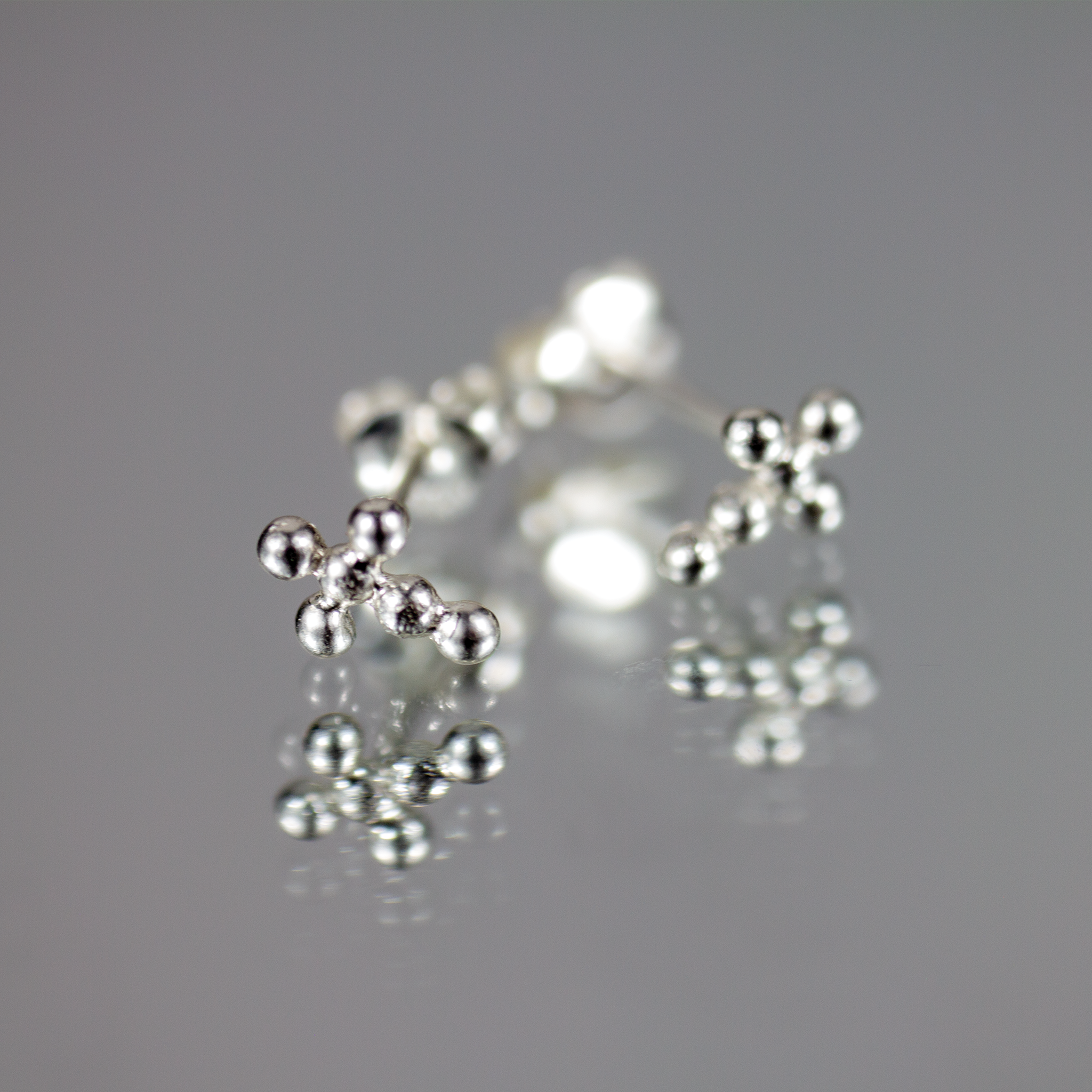 Sterling silver cross earrings are a popular choice for many women as they are both stylish and meaningful. While some people may prefer more understated jewelry, others enjoy wearing jewelry that makes a more bold statement. Whatever your preference, sterling silver cross stud earrings are a great option for those looking for something classic, stylish, and affordable.
Gold Cross Stud Earrings
Gold stud earrings are the perfect way to add a touch of elegance to any outfit. Whether you're dressing up for a special occasion or simply looking to add a bit of flair to your everyday look, gold studs are a great choice. And, because they're available in such a wide variety of styles, it's easy to find a pair that suits your taste.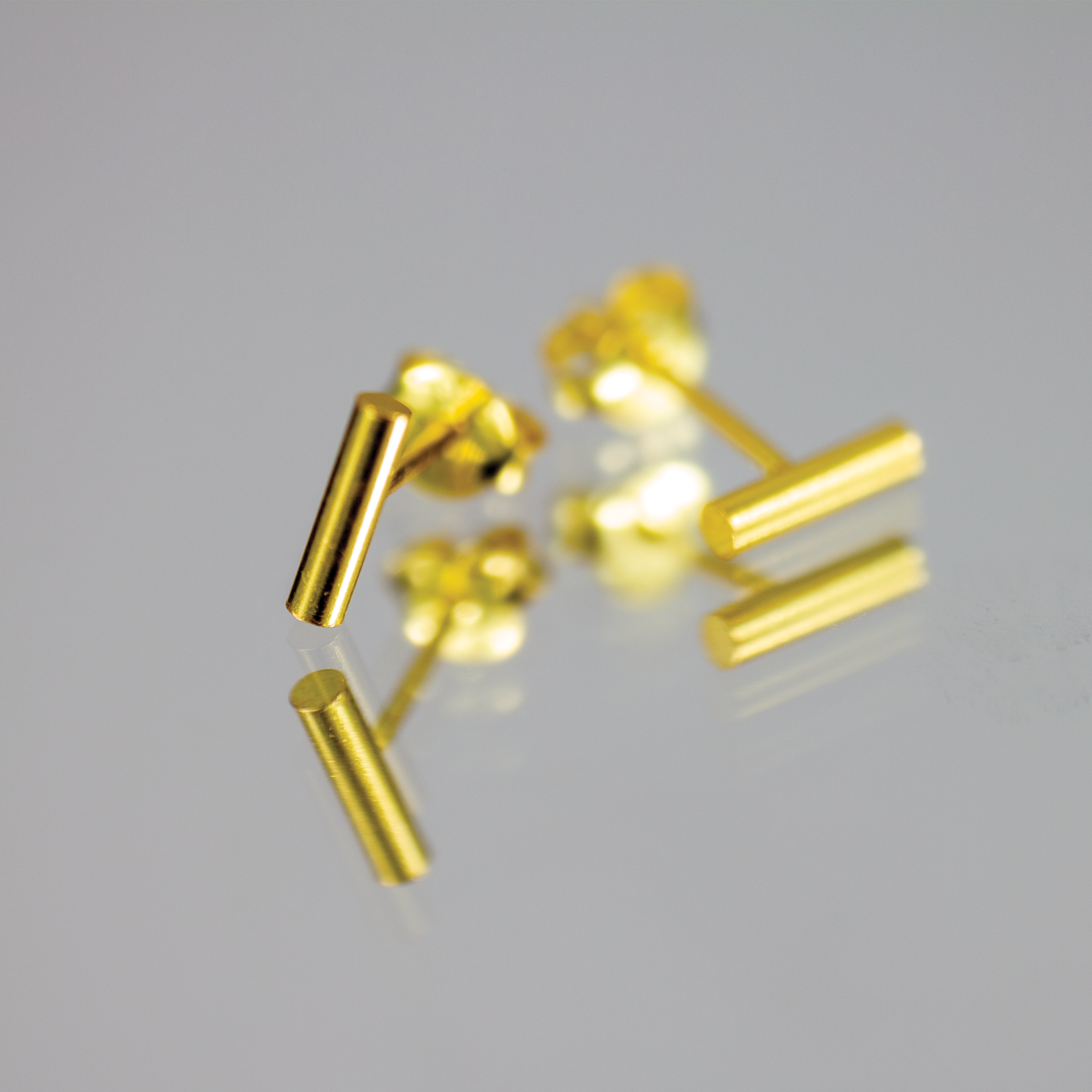 From classic cross earrings to more modern studs, there's sure to be a pair of gold stud earrings that's perfect for you. Gold stud earrings also make great gifts. Whether you're shopping for a birthday, an anniversary, or any other special occasion, gold earrings are always appreciated. And, because they come in such a wide range of prices, it's easy to find a pair that fits your budget.
So if you're looking for a great way to add a touch of class to your wardrobe, consider gold stud earrings. They're an affordable and stylish way to make any outfit look its best.
Who to buy from?
When you're deciding who to buy earrings from, it's important that you're confident in your choice. There are a lot of stores out there that sell earrings, but not all of them are created equal.
Make sure you take the time to do a little research before you make your purchase. Find out where the store sources its materials and whether or not they ship internationally. Also, take a look at the store's return policy in case you're not satisfied with your purchase. By taking the time to do your due diligence, you can be sure that you're getting the best possible value for your money.
A great store to look at in your search would be Lucy Nash. They are a husband and wife team that offer great pieces for a very reasonable price. They also offer free shipping on orders over $75 and are one of my favorites. They have great options for all women and they have plenty of accessories in stock.