Find the Right Cross Earrings Style for You
When trying to find the right cross earrings style for you, we first need to understand the different qualities they can have. Cross earrings can vary in size, how they sit on your ear, the type of metal they are made out of, etc. Let's explore some of the different options out there.
In terms of how the jewelry sits on your ears, cross earrings can be in stud form or they can dangle. Stud earrings with a smaller pendant typically give off a more simple and clean look. To increase the boldness of your look, you can choose a stud earring with a larger and chunkier pendant or you can pick earrings with crosses that dangle. The larger pendant or dangling aspect will draw people's eyes to them and they will stand out more.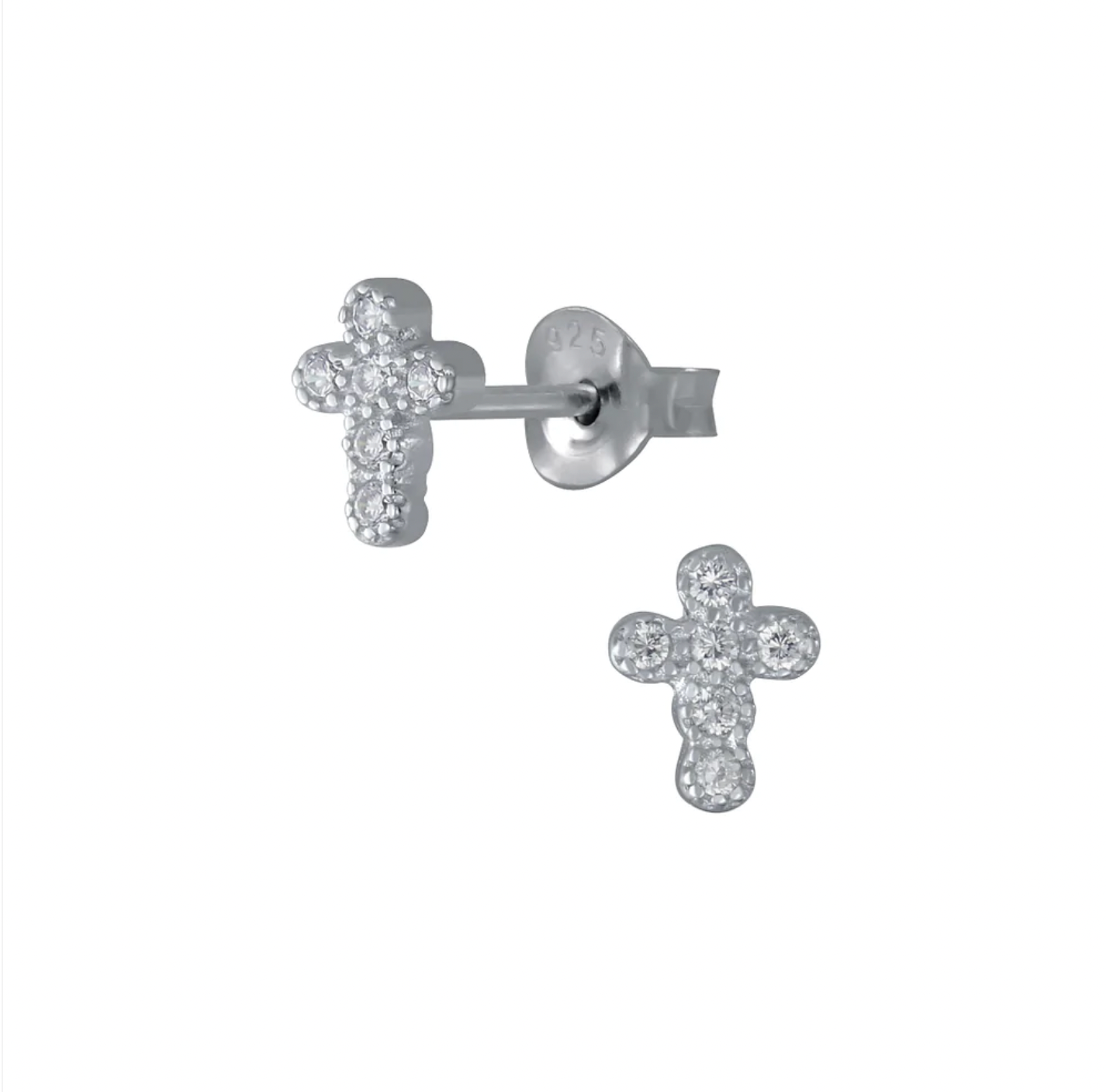 They can also be made of various types of metals. Unsurprisingly, the two most popular metal tones used on cross earrings are gold and silver. When it comes to selecting the type of metal, I always tell other women with sensitive ears, that sterling silver and gold-plated sterling silver is a great option for them. All of our jewelry at Lucy Nash is made of nickel-free sterling silver because we want all women to enjoy our pieces without having to worry about their skin becoming irritated.
Lastly, let's talk about size. Depending on the look you're going for, a dainty earring that is not as visible might be a good fit if you're going to be in a more casual environment or if you want a piece more for everyday wear. On the other hand, a bolder and chunkier cross might be a better fit if you're wanting to stand out or make a statement.
After thinking about all the characteristics listed above and as you sort through all the different options out there, really try to be true to yourself when selecting your piece. Trends can be fun, but you don't need to feel like you need to join in. Being yourself comes across as more authentic.
The Cross Stud Earring
We love our cross stud earring at Lucy Nash. They make great gifts to send to friends and family. Here are a few of our favorites: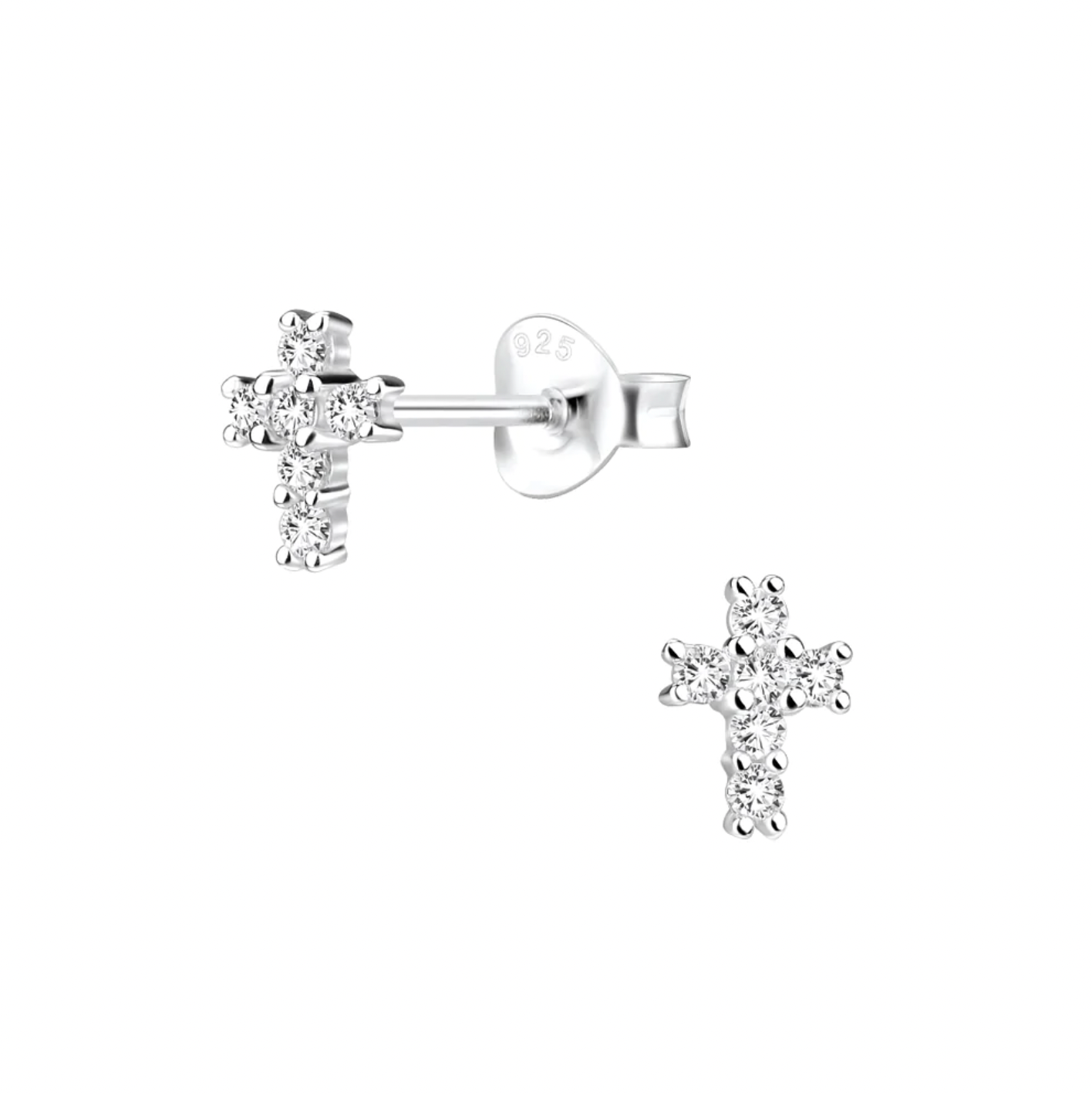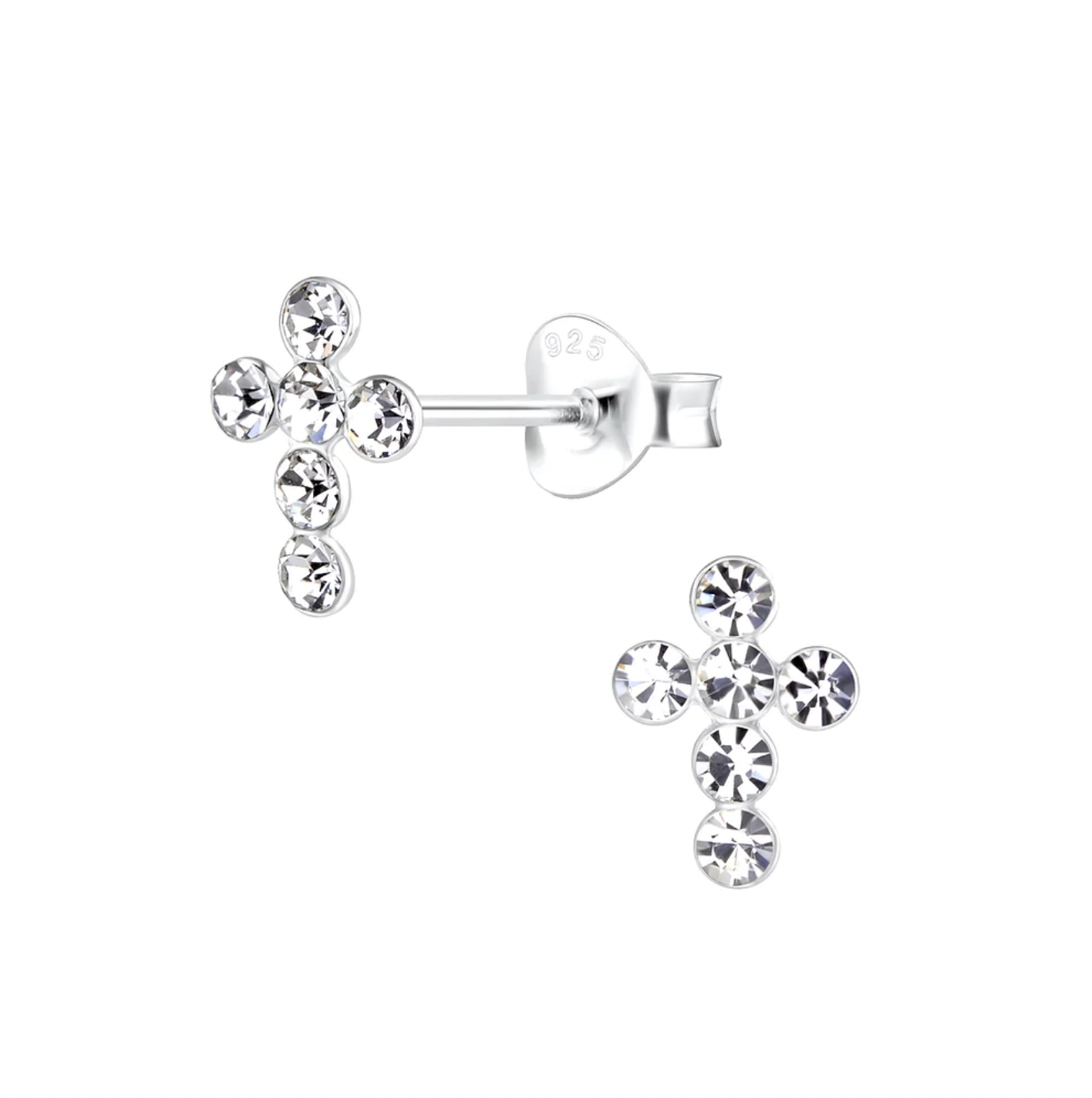 Find Quality Jewelry at the Right Price
There's so many different cross earrings styles out there and the prices out there range greatly. Not to worry, I'm here to help you narrow down what you're looking for.
At the bottom end of the scale, there are really cheap options ranging between $5-10. These options are almost certainly made of very cheap metals, so if you have sensitive ears, you'll want to avoid these options.
Where it gets fuzzy is the $20-100 range. There are quality pieces on the low end of this range and there are low quality pieces at the high end of the price range. You'll always want to check what these materials are made out of. Sterling silver is a great option because it's hypoallergenic and great sensitive skin but there are price-friendly options.